As Esports – pro-level video gaming – continues to surge in popularity, the past decade has brought about unimaginable changes to how titles are played. Players can no longer lounge around their parent's basements all day. Instead, rigorous programmes and detailed analysis into everything from how a player eats to the sort of mindset they're in now needed to be followed if they ever hope to make it as one of the best. Join us at Gamelevate as we explore training and skill developments in Esports!
Understanding the Essence of Esports
Esports contests span a diverse range: multiplayer online battle arenas (MOBAs), first-person shooter games (FPS), real-time strategy sessions (RTS) – you name it.
Each variety calls for a bespoke blend of abilities and high tactical skill ceilings. Just as each sport has its own rulebook, Esports games present unique gameplays, end-goals, and stratagems. Drawing parallels with traditional sports like basketball or chess, even certain casino ventures aren't unheard of when discussing the skill requisites of Esports. For instance, the demand for a thorough knowledge of the game at play – akin to mastering blackjack rules needed to taste success.
The Importance of Skill Development
Sharpening abilities is a linchpin in the realm of Esports. Such abilities vary from mastering the game's mechanics, grasping tactical nuances, and fostering team communication, to instantaneous decision-making. Acquiring an in-depth comprehension of the game's meta can make all the difference when it comes to getting ahead of the competition.
Honing these skills intertwines hands-on gameplay, and looking back at previous matches to get the best out of yourself, and your team. They say you learn more when you lose. And, going back and re-watching losses is surprisingly one of the more common strategies employed by coaches even today.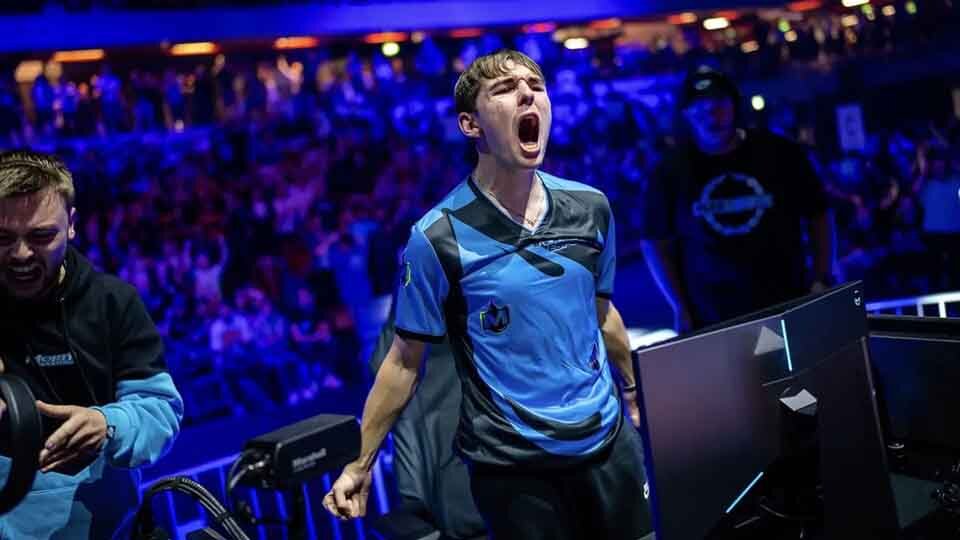 Implementing Training Regimens
A standard Esports training regimen mirrors traditional sports training. It involves a cycle of preparation, practice, performance, and recovery. Preparation involves learning game mechanics and strategies, keeping up with updates and changes in the meta, and studying opponents. The practice phase entails honing in-game skills and working on teamwork and communication for team-based games. Performance refers to participating in tournaments and matches, while recovery includes rest and a review of past performances.
In a professional setting, coaching plays a critical role in these training regimens. Coaches can provide expert guidance, and feedback, and help develop strategies for the team. Additionally, they monitor the mental and physical well-being of players, reminding them to maintain a balanced lifestyle, which is essential for peak performance.
Role of Technology in Training and Skill Development
Technology has significantly influenced the way Esports athletes train and develop their skills. Tools such as game analytics software can track players' performance, identify patterns, and suggest areas of improvement. Similarly, AI-powered coaches can provide real-time feedback, enabling gamers to adjust their strategies during practice sessions.
Virtual reality (VR) is another promising technology in Esports training. It offers immersive experiences, making training more engaging and effective. With VR, players can simulate different in-game scenarios, helping them to adapt faster during real matches. Watch this space on that one.
The Significance of Mental Preparation and Resilience
In Esports, as in any competitive field, mental resilience is of paramount importance. The management of competitive gaming stresses – coping with defeat, navigating through criticism, and sustaining focus amid protracted stints in the server – becomes paramount for players. Techniques like contemplative meditation, cognitive behaviour manipulation, and other psychologic approaches serve as tools for a healthy competitive mind.
Parallely, Esports contenders are called upon to nurture abilities such as focus, stress regulation, and emotional steadiness. Mental conditioning drills, ably supported by sports psychologists, offer a platform to fine-tune these vital skills.
Nurturing Physical Health in Esports
While Esports might not demand physical exertion akin to traditional sports, maintaining physical health is vital for gamers. Extended bouts of gaming can cause physical ailments – wrist issues like carpal tunnel syndrome, back discomfort, and visual fatigue. Thus, it becomes pivotal for players to intersperse their regime with physical workouts, routine intermissions, and appropriate body postures.
Moreover, a well-rounded diet holds significant sway in preserving focus, energy quota, and holistic well-being. Diet experts offer a beacon to Esports contenders in crafting a balanced meal blueprint that underpins their intensive training itinerary and uplifts their on-screen prowess.
The Future of Training and Skill Development in Esports
The horizon of Esports tutoring and skill evolution beams with promise. With the industry on an upward trajectory, there's a wealth of resources funnelling into the innovation and fine-tuning of fresh training techniques and technologies. Gamers should anticipate enhanced training aids, an escalated degree of pro-level coaching, and a reinforced focus on comprehensive training spanning both physical and mental wellness.
Esports herald a novel paradigm in the competitive sports sphere, with the industry swiftly adapting to fuel this growth. It's apparent that the refinement of training and skill augmentation in Esports stands toe-to-toe with that of time-honoured sports, offering an unparalleled fusion of cognitive and technical skill evolution. As this arena continues its transformation, training approaches and necessary skills are poised to spiral in complexity, redefining the standards for being an Esports athlete.
Conclusion
Training and skill amplification in Esports is an ever-evolving, multifaceted challenge demanding an all-encompassing mastery of game schematics, tactical cognition, bodily health, and mental resilience.
Be it achieving mastery in-game, comprehending the underpinnings of blackjack, or forging mental toughness – Esports contenders must remain poised for ceaseless learning and adaptation in this swiftly revolving, fiercely competitive milieu. Backed by technology's might, professional coaching, and a harmonious lifestyle, these athletes can proficiently chisel their capabilities and elevate their game play to greater heights.