With the industry continuing to experience a boom given how widespread and mainstream it has become, Esports teams are becoming increasingly popular, as more and more people are taking up competitive gaming.
If you are looking to join a team and compete on a professional level, there are a few important things you need to know in order to succeed. Check out some of the most vital points here at Gamelevate in order to give you the best chance of potentially obtaining a career in this thriving industry.
Choose Your Platform
The first step is deciding which platform you want to play on. Different platforms support different games, so it is important that you pick one that has the game or genre of game that you want to play. For example, Xbox supports shooters like Call of Duty while PC is better for MOBAs like League of Legends. Once you have chosen your platform, it is time to start looking for teams!
Research Teams And Tournaments
The next step to joining an Esports team is to do your research and get knowledge about the different games, teams and tournaments. You should familiarize yourself with the different teams and tournaments out there and figure out which ones you are interested in joining. Additionally, before committing to a particular game, it is also a good idea to research the different Esports teams available and decide which one best suits your interests and skill level.
Consider factors such as what type of tournaments the team competes in, their geographic location, whether they have any sponsorships or endorsements, and how successful they have been in recent competitions. This will help you find the right fit for your skills.
This is also a good time to look up any rules or regulations that may be associated with particular teams or tournaments, as well as any requirements for joining them. Knowing this information beforehand can make your application process so much smoother.
Indeed, the importance of picking the right team to play with and for can not be understated, as this could make or break a potential career within the industry.
Perhaps think of this in the same way you would approach any other game. For instance, you want to consider everything possible when choosing a blackjack table to play at when playing this classic, as it can enhance your potential experience further when the correct one is chosen.
The same logic applies when joining an Esports team. Make sure to consider everything possible, otherwise, the entire experience could be one that is far from as enjoyable as it perhaps should be.
Network With Other Players
Another great way to get into an Esports team is by networking with other players. Building relationships with people who have already been accepted into a team can help you learn what it takes to make it on one yourself.
They can provide valuable insight into the skills required, as well as tips on how best to go about applying and auditioning for a team. Additionally, having connections within the community can give you firsthand access to potential openings and opportunities within teams that might not be publicly advertised elsewhere.
Practice Your Skills
It is vitally important that if you want to join an Esports team, you need to practice your skills! In order for teams to take you seriously (and accept you onto their roster), they will need proof that you are capable of playing at a competitive level, so it is important that you practice often and play well when given the opportunity. Make sure that your gaming skillset is top-notch; focus on areas such as strategy, teamwork, communication, reflexes, and accuracy so that when it comes time for auditions or tryouts, you will be ready!
Your Reputation Matters
In addition to developing your skills, it is important to invest time into building a solid reputation within the gaming community so that when it comes time for recruitment season, teams know who you are and what you bring to the table.
To do this, try joining forums or social media sites related to your preferred game where experienced players discuss strategies and tactics for success. These forums also provide opportunities for networking within the gaming community as well as connecting with potential recruiters and coaches from various teams who may be able to provide valuable advice and guidance on how best to get noticed by top-tier Esports organizations. You could also look to stream on Twitch and show off your skills, too.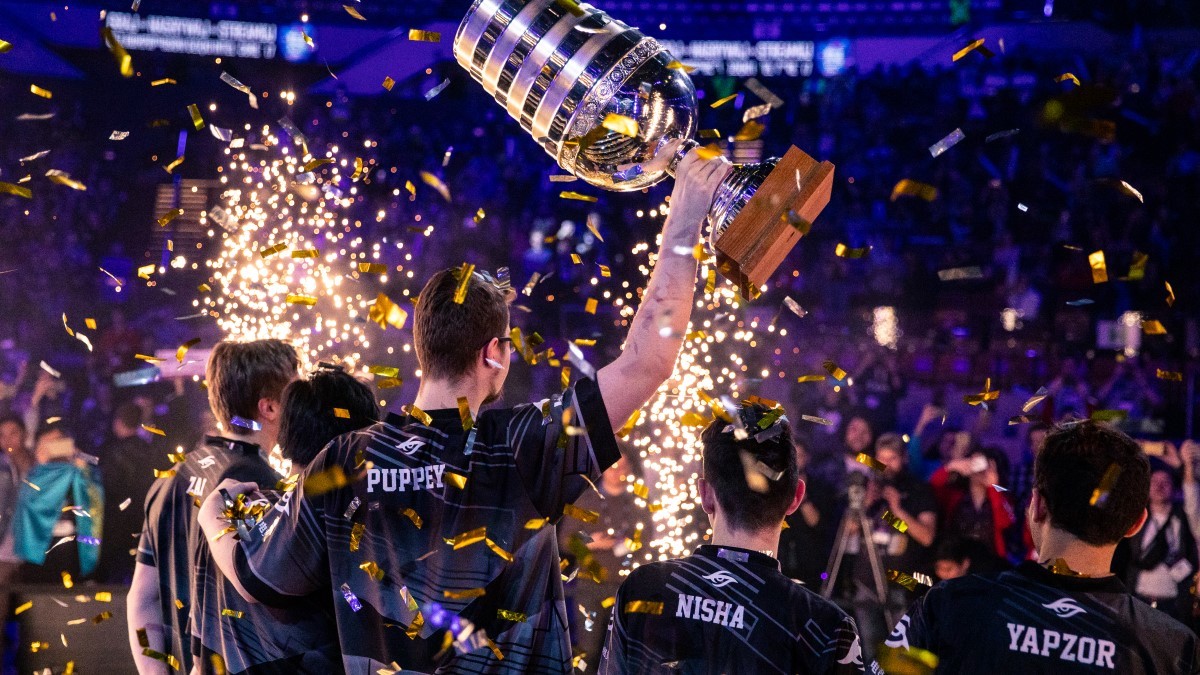 Conclusion
Joining an Esports team is no easy feat; it requires dedication and hard work! But if done right, it can be incredibly rewarding both personally and professionally. As has been outlined, there are a number of different methods and ways in which you can potentially get your foot in the door and carve a career for yourself in a booming industry that has proven to be a rather lucrative form of employment in recent years for those at the top of their game!