Youth and digital culture are reshaping the concept of sports, and esports is at the forefront of this revolution. Esports, or competitive video gaming, has evolved into a booming industry with professional leagues, massive audiences, and lucrative sponsorships. Games like League Of Legends have been very well-known in Esports because of their vast competition.
The growth of esports has been nothing short of remarkable, propelled by a combination of factors reshaping the concept of sports in the digital age. With a projected global market value of USD $4.47 Billion by 2030 with a CAGR of 17.8% from 2023 to 20230, E-sports has become a dynamic industry capturing the attention of brands and diverse communities.
Esports has taken the world by storm, growing at an unprecedented pace. It has skyrocketed from an estimated 3 million viewers in 2010 to a staggering 532 million viewers in 2022, showing no signs of slowing down. Much of this growth can be attributed to the rise of online streaming platforms like Twitch, which has played a pivotal role in broadcasting significant esports events to a global audience.
In addition, video game companies have started to realise the untapped potential of esports within their products, leading to a rapid expansion in the industry. A couple of key trends are contributing to this exponential growth.
Significant Trends
One of the key drivers is the emergence of mobile esports, which, fuelled by the prevalence of smartphones in both developed and developing markets, has gained significant traction due to its accessibility and low hardware requirements.
Esports betting is also emerging as a significant trend within the sports betting industry, attracting enthusiasts with in-depth knowledge of the games and tournaments. Moreover,
advancements in 5G technology have contributed to the growth of significant esports events, providing enhanced mobile internet connections and improved stability for better gaming experiences. Moreover, integrating blockchain technology in esports has opened new avenues for fan interaction, revenue models, sports betting, and collectables trading.
The Biggest Esports Competitions
The International (Dota 2)
Since its inception in 2011, The International has cemented its position as the premier tournament for Dota 2, one of the most popular multiplayer online battle arena (MOBA) games. Organised by Valve Corporation, the tournament boasts a staggering prize pool, primarily crowdfunded by passionate fans.
The International has become synonymous with spectacle, featuring stunning displays, thrilling matches, and unforgettable moments. Top teams worldwide compete for the championship yearly, showcasing their strategic prowess and mechanical skills.
League of Legends World Championship Riot Games
League of Legends (LoL) has become a global sensation, captivating players and viewers. The League of Legends World Championship, or Worlds, is the pinnacle of competitive LoL, attracting millions of viewers worldwide.
The tournament spans several weeks and features the best teams from different regions battling it out for the Summoner's Cup. Worlds showcase the game's evolution, with teams employing complex strategies, seamless teamwork, and jaw-dropping individual plays.
Counter-Strike: Global Offensive Majors
Counter-Strike: Global Offensive (CS: GO) has a rich competitive scene, with its Major Championships being among the most anticipated events in the esports calendar. The Majors, organised by Valve Corporation in partnership with various tournament organisers, bring together the top CS: GO teams worldwide.
These tournaments feature high-stakes matches that test players' tactical prowess and mechanical skills. The Majors instil a vibrant atmosphere as the crowd roars in response to stunning plays and game-changing moments.  Esports games like(CS:GO) and Dota 2 have established themselves as two of the most popular titles to watch, helping to create demand for esports betting,  with the global eSports Betting market projected to reach $7.4 billion at its peak and many competition odds available on many online betting sites in the UK.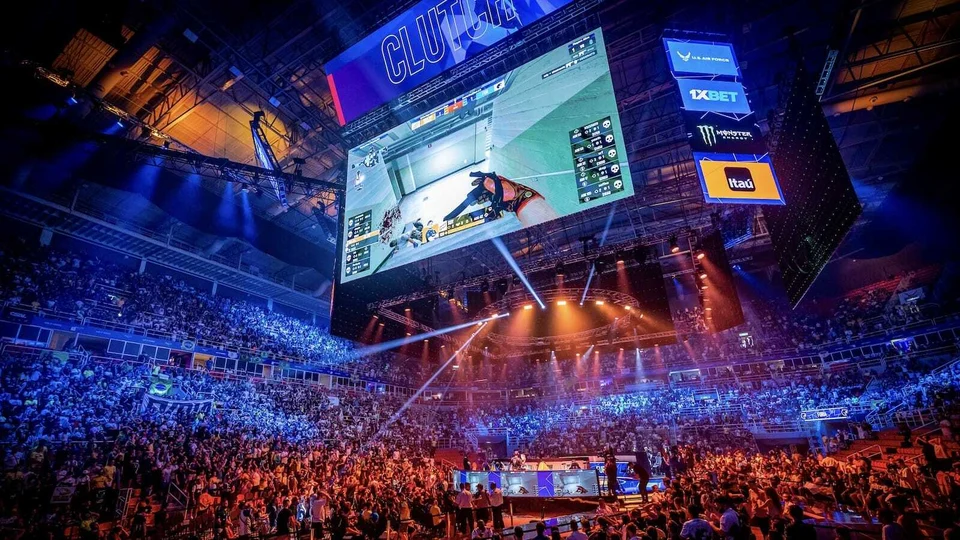 Overwatch League Grand Finals
Blizzard Entertainment's Overwatch has established a thriving esports scene, with the Overwatch League (OWL) taking centre stage. The OWL Grand Finals bring together the top teams from across the globe to battle for supremacy in this team-based first-person shooter.
The tournament showcases high-speed action, intricate teamwork, and spectacular plays. With a captivating blend of hero abilities and strategic depth, the OWL Grand Finals never fail to deliver adrenaline-pumping moments, attracting avid fans and newcomers to the world of esports.
Fortnite World Cup
Fortnite, developed by Epic Games, has taken the gaming world by storm, and its competitive scene is no exception. The Fortnite World Cup offers a massive prize pool and the opportunity for aspiring players to prove their mettle. The event showcases Fortnite's unique building mechanics and fast-paced gameplay, captivating audiences with its intense battles and innovative strategies.
The Biggest Players in Esports
Like traditional sports, esports has superstar players who have achieved great success and gained widespread recognition. Some of the most notable esports players include
Lee "Faker" Sang-hook (League of Legends)
Faker is considered one of the most excellent League of Legends players ever. He has won multiple world championships and has been a dominant force since his debut in 2013.
Johan "N0tail" Sundstein (Dota 2)
N0tail is a Danish Dota 2 player and the captain of the team OG. He has won multiple Dota 2 world championships and is known for his exceptional leadership skills and versatility.
Kyle "Bugha" Giersdorf (Fortnite)
Bugha gained worldwide fame when he won the inaugural Fortnite World Cup in 2019, becoming the solo champion and earning a prize of $3 million. His victory catapulted him into the spotlight as one of the top Fortnite players.
Lee "Flash" Young Ho (StarCraft II)
Flash is a retired professional StarCraft II player from South Korea. He is considered one of the greatest StarCraft players known for his exceptional multitasking abilities and strategic play.
Oleksandr "s1mple" Kostyliev (CS:GO)
s1mple is a Ukrainian CS: GO player known for his incredible individual skill and impact in the game. He has consistently been ranked among the world's best CS: GO players and has achieved numerous tournament victories.
Summary
The world of esports has come a long way since its inception and is set to journey even further. As more people tune in to watch, more brands invest, and more players dream of glory, the esports potential seems limitless.
This thriving industry is no longer the future of entertainment; it is the present, and it's reshaping how we perceive, consume, and engage with sports in the digital era. From here, the only way for esports is up, and it will be an exciting journey to witness.