Call of Duty: Warzone 2.0 is finally here, along with plenty of updates and new features to explore. The long-awaited follow-up has brought some major changes to the inventory, gameplay, vehicles, the Gulag, and much more. However, fans of the original experience have nothing to worry about, as most of the fundamentals are the same. Moreover, you will also have the chance to drop back into the exclusive Warzone: Caldera experience, which offers access to the original map and mode. If you are looking to find out more about the new Warzone 2.0 and sharpen your skills, check out our tips at Gamelevate, where we will share a few key things you need to know before you get started.
Exploring The New Map
First of all, there is a new Warzone map called "Al Mazrah", which is a huge metropolitan area, found in the fictional United Republic of Adal. It is the biggest Warzone map until now, and you will find a diverse setting, full of mountains, coastal towns, industrial areas, depots, a large city, and a desert. There are 18 major points of interest, and you can explore them by land, water, and air. At the start of a match, you will need to be careful with your choice of landing zone. For example, if you want to avoid gunfights, be sure to choose somewhere more remote to get solid equipment.
Learning More About The DMZ Mode
Apart from the brand new battle royale map and experience, there is a new mode called DMZ. Essentially, the DMZ mode will task you and your squad with a set of objectives, such as looting specific items or killing certain NPC enemies. This means that you can expect plenty of mission variety as you are trying to escape alive. If you want to ensure you are ready to take on these challenges, check out Online Casinos and explore some of the best online casino games. Online Casinos is a great resource where you can learn more about the latest games, bonuses, promotions, and news that can help you become a better player and progress faster.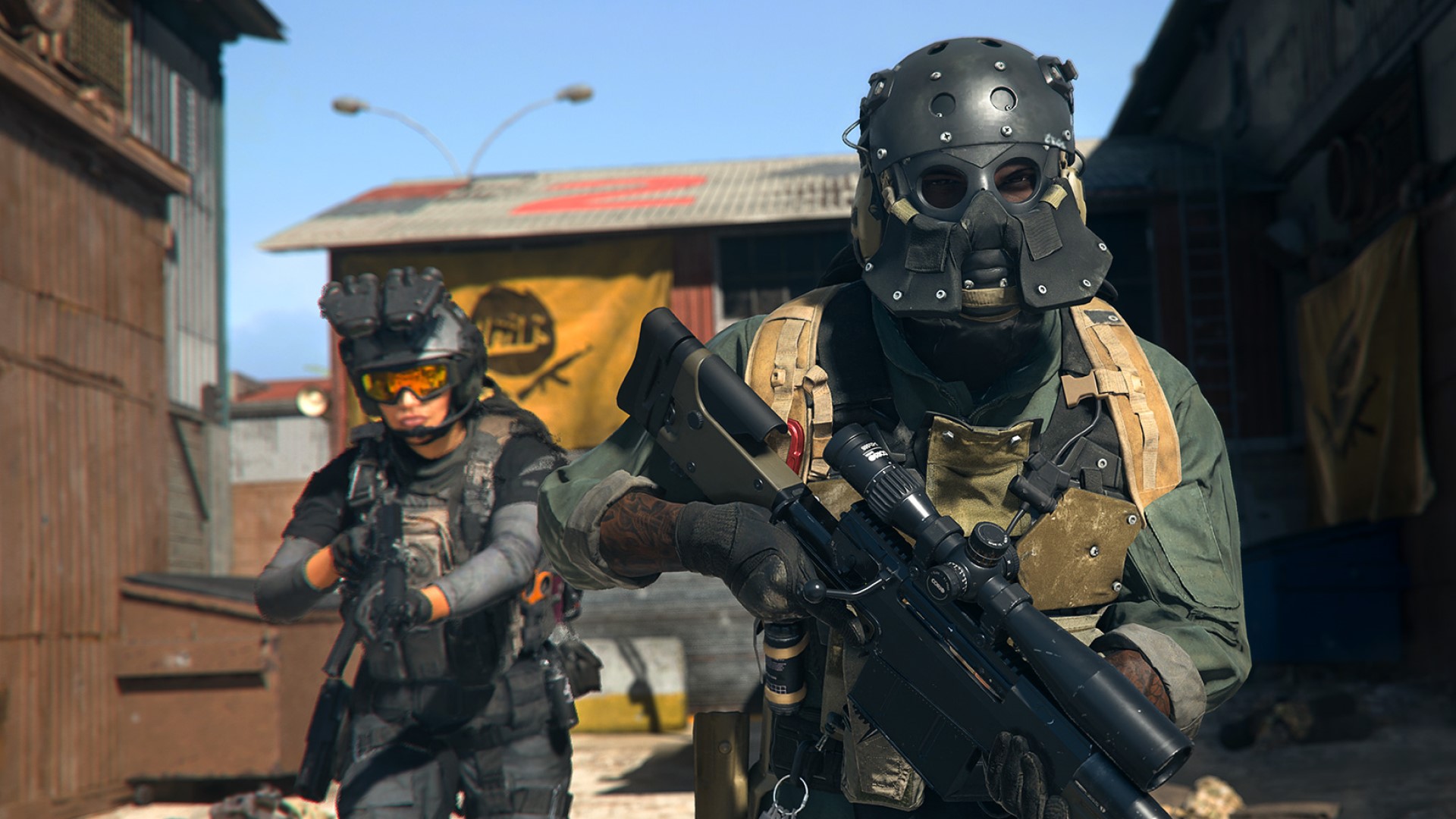 Using Your Cash
As you run around, you will collect money, but it's important to know how to use it wisely. While in some matches you may struggle to find enough, in others you will have more than you need. However, regardless of the situation, you should avoid hoarding your cash. Keeping your money won't provide you with any bonuses, so it's best to take advantage of what you have and use it at Buy Stations across the map. This way, you can buy more armor plating, weapons, and a selection of killstreaks, such as Mortar Strikes or Precision Airstrikes.
Choosing the Right Settings
Keep in mind that you can tweak your settings, whether you are on a console or PC. Choosing the right setting can help you improve your performance, especially if you are just getting started. For example, you may want to take a look at your controller or mouse sensitivity to optimize your gameplay experience. This can also make it easier to track targets at a distance. Moreover, if you want to ensure that you stay focused at all times, consider turning off the in-game music.
Taking Advantage Of Contracts
Picking up contracts is a great way to earn some extra cash. They fall into four categories, including Bounties, Safecracker, Secure Intel, and Most Wanted. Bounties choose one player on the map for you in a radius that gets smaller as you get closer to them. You are then given a set amount of time to locate and kill the player. Safecracker contracts provide a selection of safes for you to locate and blast open, while Secure Intel directs you towards a piece of intel that you have to transport somewhere. With Most Wanted, you will be the target for everyone for three minutes and if you escape, you get a cash reward, as well as the chance to bring back your dead teammates.
Sharing Your Items
If you are looking for ways to become a valuable team member, consider sharing your items as often as you can. To help out your squad, you can always drop equipment, cash, or ammo, which will help you think tactically as a team. Although you can play Warzone 2.0 in Solos mode, the aim is usually for most players to join a squad. This will result in more selfless play in the long term, helping you to connect with other players.
Fighting Your Way Back Onto The Map
One of the best things about Warzone 2.0 is that you will have the chance to fight your way back onto the map, which means that death is not the end. You can exploit the Gulag, which is a mineshaft of a jail, where you will take part in a two-on-two gunfight to earn your spot back on the battlefield. Another option could be for your squad to buy you back if they have the money. Also, if you end up in the Gulag with another one of your teammates, you can help each other earn re-entry.
Interacting With Other Players Through Proximity
Another great feature you wouldn't want to miss out on is the Proximity voice chat, which allows you to hear voice comms from other players nearby. This can help you deal with enemies, which might be camping out in hidden areas. As a result, you might be able to get some intel on enemy squads. The Proximity chat will add a bit more nuance to the game and how you interact with other players. Even if you don't normally use voice chat, you might want to give this one a go.
Interrogating Whenever Possible
Finally, don't forget that if you catch an enemy, you can interrogate them to reveal the enemy's squad location. Keep in mind that this might be a risky action, and it might take more time, but it's worth it, as it might help you later on. You may find that you are able to gain some advantages if you do this successfully. However, even if it doesn't work out, don't lose hope, and keep making tactical decisions to advance in the game.
---